Awards and Social Events
BMUS Welcome Reception
Tuesday 6th December at 17.00
The BMUS Welcome Reception is complimentary to all delegates attending Day 1 of Ultrasound 2022. Why not join the BMUS team and browse the Technical Exhibition at leisure, enjoy a glass of wine, mingle and meet old friends, view the poster presentations and discuss the day's highlights with fellow delegates.
BMUS Winter Ball & Awards Ceremony
Wednesday 7th December from 19.00 till late
The highlight of the Annual Meeting - this year our Conference Winter Ball & Awards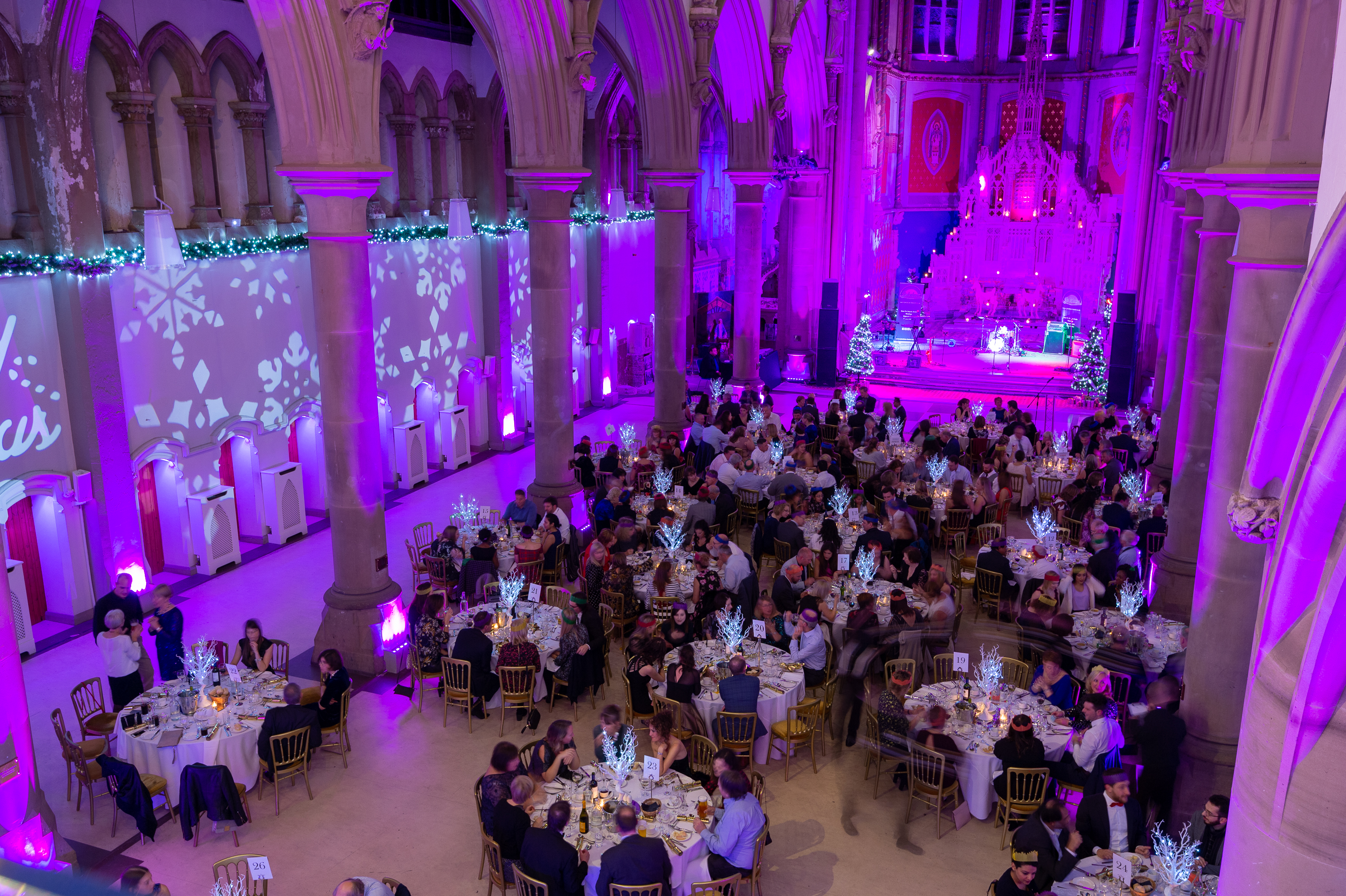 Ceremony will be held at Cardiff City Hall, Cardiff.
19.00 : BMUS Pre-Dinner Drinks Reception - Marble Hall
An opportunity to mingle with friends and other delegates over a glass of wine.
19.45 : BMUS Winter Ball and Awards Ceremony - Assembley Room
Guests will then relocate to the Assembley Room for the remainder of the evening.
The evening's festivities will include a three course deluxe menu, live entertainment, DJ & disco.
During dinner the 2022 Awards Ceremony will be held, with presentations to the winners of the following prizes being announced
Ultrasound 2022 Scientific Poster Session Prizes

Winner of BMUS Young Investigator 2022 – on the previous day, 6 young investigators will have presented their work - the winning presentation will receive the prize of representing BMUS at Euroson 2023 in Riga, Latvia

Best Paper written by a Postgraduate Student published in the Ultrasound Journal during 2022

The 2022 Paul Allan Ultrasound Best Published Paper Prize

The Sonographer of the Year 2022
A wonderful opportunity to begin your Christmas Festivities with old & new acquaintances, come and join us for yet another fun packed BMUS event!
Tickets are priced at the specially discounted price of £39.90 for delegates attending Ultrasound 2022 and are able to be booked on-line whilst registering for the conference.
---
BMUS have great pleasure in presenting the Sonographer of the Year Award for a third year. This award has been created by BMUS to celebrate outstanding contributions made by Sonographers to the field of Medical Ultrasound. Click here to fill in your nominee application now, applixations are to be sent to Emma Tucker (emma@bmus.org)
BMUS ask for nominations for those who deserve to be recognised for making a difference in their profession. Individuals nominated should:
be champions of the profession,
promote excellence in the field of ultrasound,
provide leadership,
go the extra mile for patients and colleagues,
educate future generations with unyielding enthusiasm,
be a BMUS member.
The winner of this special award will be an inspirational Sonographer who will have gone above and beyond on a day-to-day basis – an utmost credit to their profession; and will be announced at the Ultrasound 2022 Winter Ball in Cardiff on 7th December 2022.
Click below for more details and to fill in your nomination application.