Historical Collection
The BMUS Historical Collection was established in 1984 to collect, document, preserve, exhibit and interpret artefacts and other material relating to diagnostic and therapeutic ultrasound in the UK.
The current collection maintained by BMUS includes:
Images, films, video and audio tapes
Photographs of instruments and people
Manufacturer's documents
Personal accounts, letters and interviews
Originals of papers, Reviews
Documents of historical importance are retained in the archives of the Mitchell Library in Glasgow
Images from the collection are available to BMUS members and others for education, research and interest. If you wish to view or use the collection for exhibition or research, please contact the Historical Collection Co-ordinator, via the BMUS office.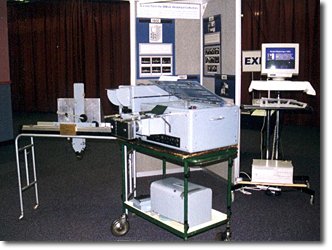 Some hardware items are on display at the Queen Mother's Hospital., Glasgow Further hardware items from the collection are now in the possession of the Hunterian Museum at the University of Glasgow and the Science Museum in London.
---
A History of Medical Ultrasound Physics
For those requiring a more detailed history and references, an excellent article on the history of ultrasound in medicine is published by Dr Joseph Woo https://www.ob-ultrasound.net/history1.html.
As part of an initiative to document the contributions of physicists and engineers to the application of ultrasound to clinical medicine, the International Organisation for Medical Physics has published two special issues of its open access journal, Medical Physics International. They are part of a broader initiative to document the history of medical physics in all its aspects.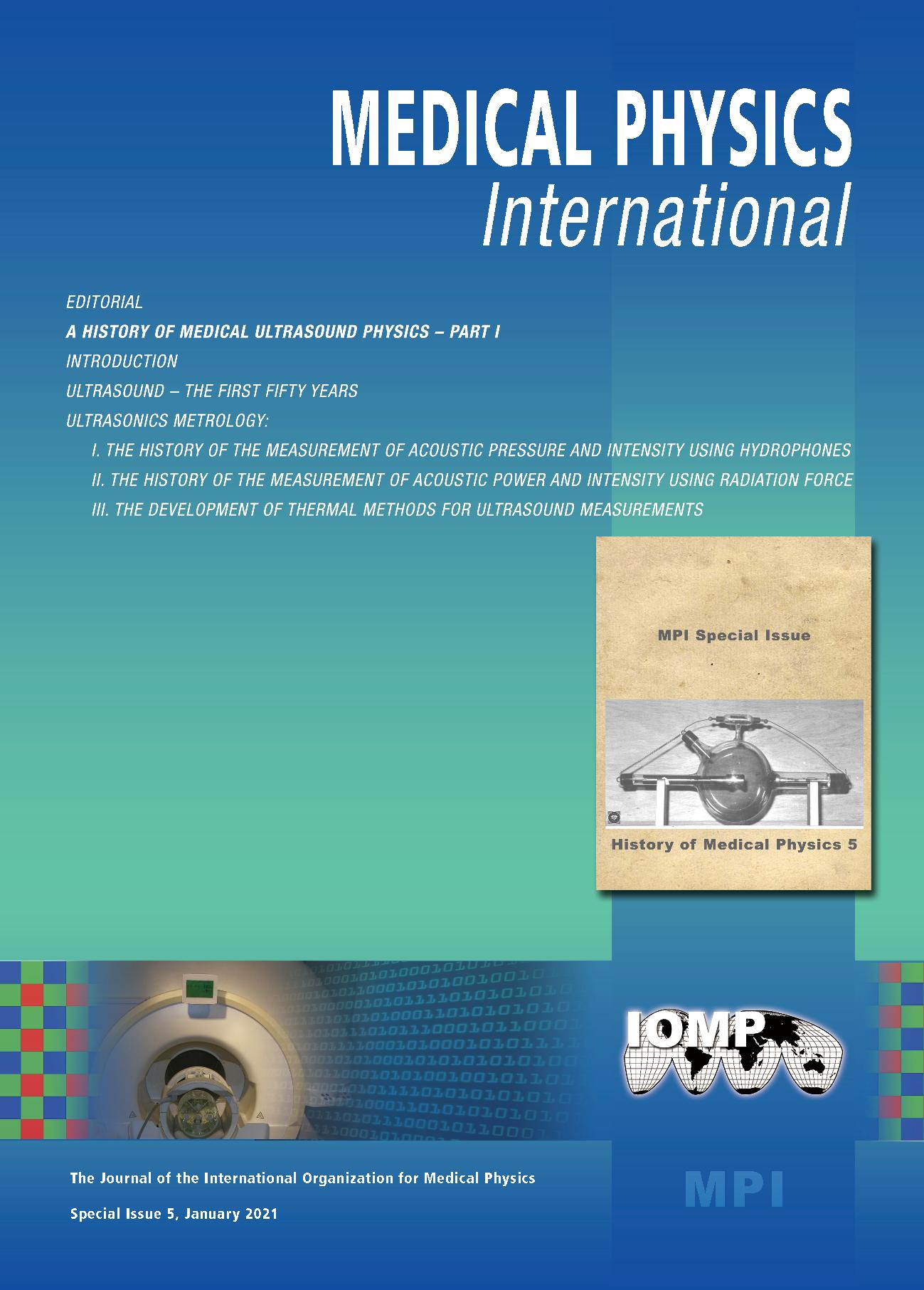 The first special issue, published in January 2021, contains four articles written by Francis Duck and Kevin Martin. The first article documents the work of pioneering physicists in the first 50 years of development. It is followed by three articles on the development of ultrasound metrology using thermometry, radiation force and hydrophones.
The first special issue can be found at: http://www.mpijournal.org/pdf/2021-SI-05/MPI-2021-SI-05.pdf
The second special issue, published in May 2021, includes five more articles on the development of ultrasound imaging, Doppler and HIFU technology. Norman McDicken and Carmel Moran give a succinct overview of some early developments. Tony Whittingham gives a detailed historical account of the creation and development of the Diasonograph, a unique ultrasound B-scanner, designed and developed in Scotland. Tom Szabo brings his personal knowledge as a research engineer to the description of the creation of Hewlett Packard's phased array cardiac scanner. The fourth article, by Peter Hoskins, reviews the history of the development of Doppler techniques in evaluating blood flow. Finally, Gail ter Haar's article is a reminder that, during the early years that saw advances in ultrasound applications for diagnosis and therapy, challenges were also being met and overcome for exploiting the destructive power of high intensity ultrasound for surgery and ablative therapy. You will find many details of the history of medical ultrasound in these articles that have not been documented elsewhere.
The second special issue can be found at: http://www.mpijournal.org/pdf/2021-SI-06/MPI-2021-SI-06.pdf