Ultrasound Journal
'Ultrasound' - Aims and Scope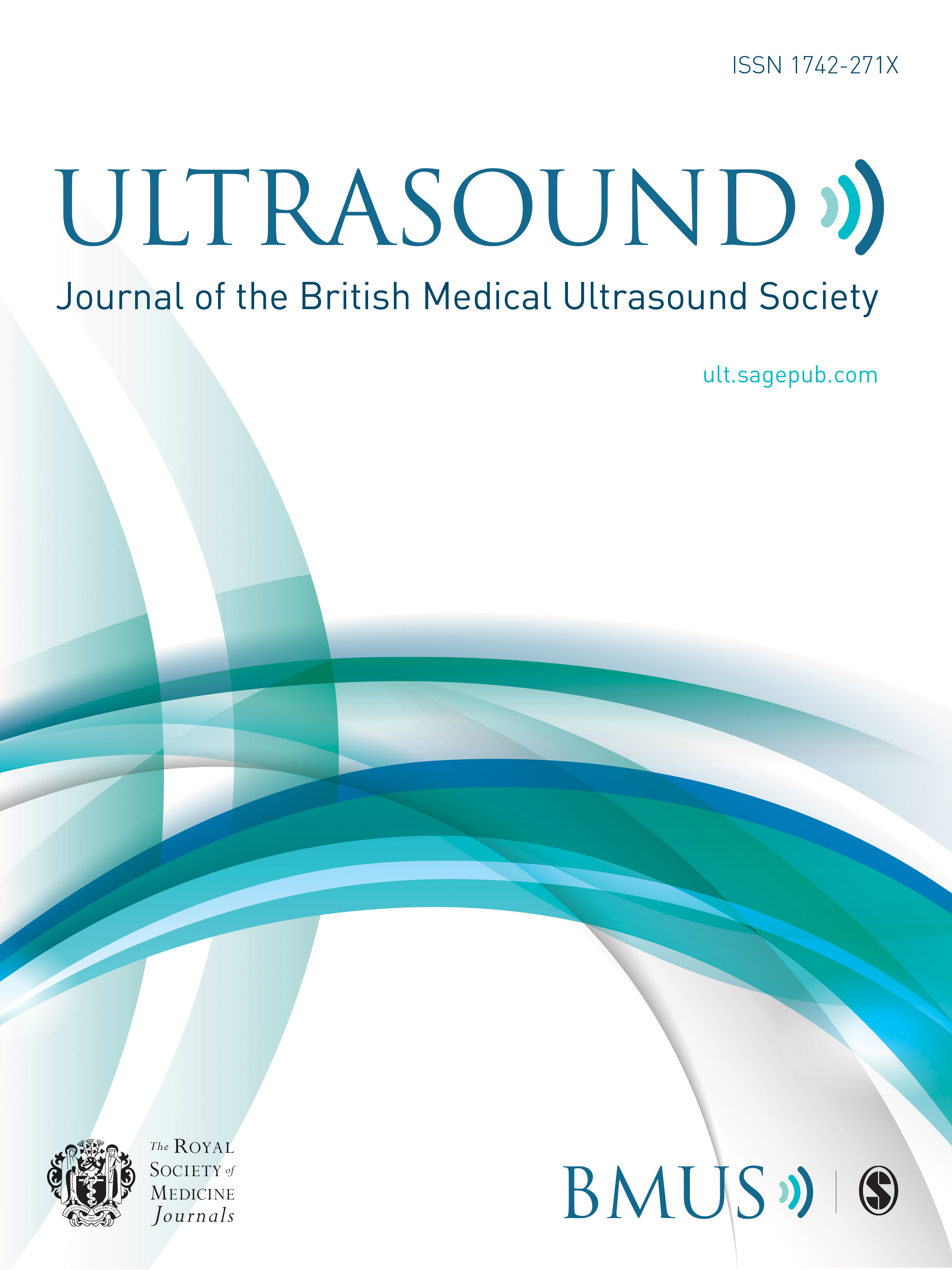 Ultrasound is the official journal of the British Medical Ultrasound Society (BMUS), a multidisciplinary, charitable society comprising radiologists, obstetricians, sonographers, physicists and veterinarians among others. The journal aims to cover all aspects of medical ultrasound, from the theoretical through to clinical applications and their impact on both workforce and patients. The journal fulfils both an educational and a scientific research role. It publishes a mixture of invited review articles, current research and descriptions of new techniques and equipment. Our editorial board ensures that scientific papers undergo stringent peer review prior to publication. The editorial board also acts to encourage authors to submit their work to the journal. Ultrasound does not confine itself to British views, but welcomes authors from the UK and overseas.

From November 2012, Sage Publications assumed the publishing rights for Ultrasound from the Royal Society of Medicine Press. The RSM branding and publication style has been retained
---
Journal Content
The BMUS membership subscription entitles members to receive the print journal and to be able to access complete articles through the online version. BMUS members need to have logged into the BMUS website to access the full content.
For non-BMUS members, both Standard subscriptions (print + free online access) and On-line-only subscriptions can be purchased from Sage Publications by clicking here.
The current issue can be purchased from Sage Publications here
Access to contents and abstracts is freely available by clicking on the link below
How to sign up for electronic Table of Content (eTOC) alerts.
---
Submissions
Ultrasound uses an online submission, tracking and peer review system, through which authors should submit papers.
To access the site, please visit
https://uk.sagepub.com/en-gb/eur/journal/ultrasound#submission-guidelines
where the submission guidelines are available and you will be able to submit your manuscipt.
---
Abstracting and Indexing
Ultrasound is indexed by numerous services including PubMed Central, Clarivate Analytics: Emerging Sources Citation Index (ESCI) and Scopus. The full text of articles published in Ultrasound are indexed in PubMed Central after a one year embargo and all articles are indexed in the Web of Science following online publication. For a full list of abstracting and indexing services which Ultrasound is included in please see:
https://uk.sagepub.com/en-gb/eur/journal/ultrasound#abstracting---indexing
---
Previous Issues
Previous issues of Ultrasound and BMUS Bulletin contents can be viewed by going to the Sage Publications website.