Mr Tom Brown
Born: 10 April 1933 in Glasgow. Died: 13 December 2019.
Tom Brown, pioneer in the invention and development of medical ultrasound imaging, has died at the age of 86.  An electrical engineer by background, Tom possessed the key ingredients necessary for the birth of medical ultrasound; vision, tenacity and technical creativity.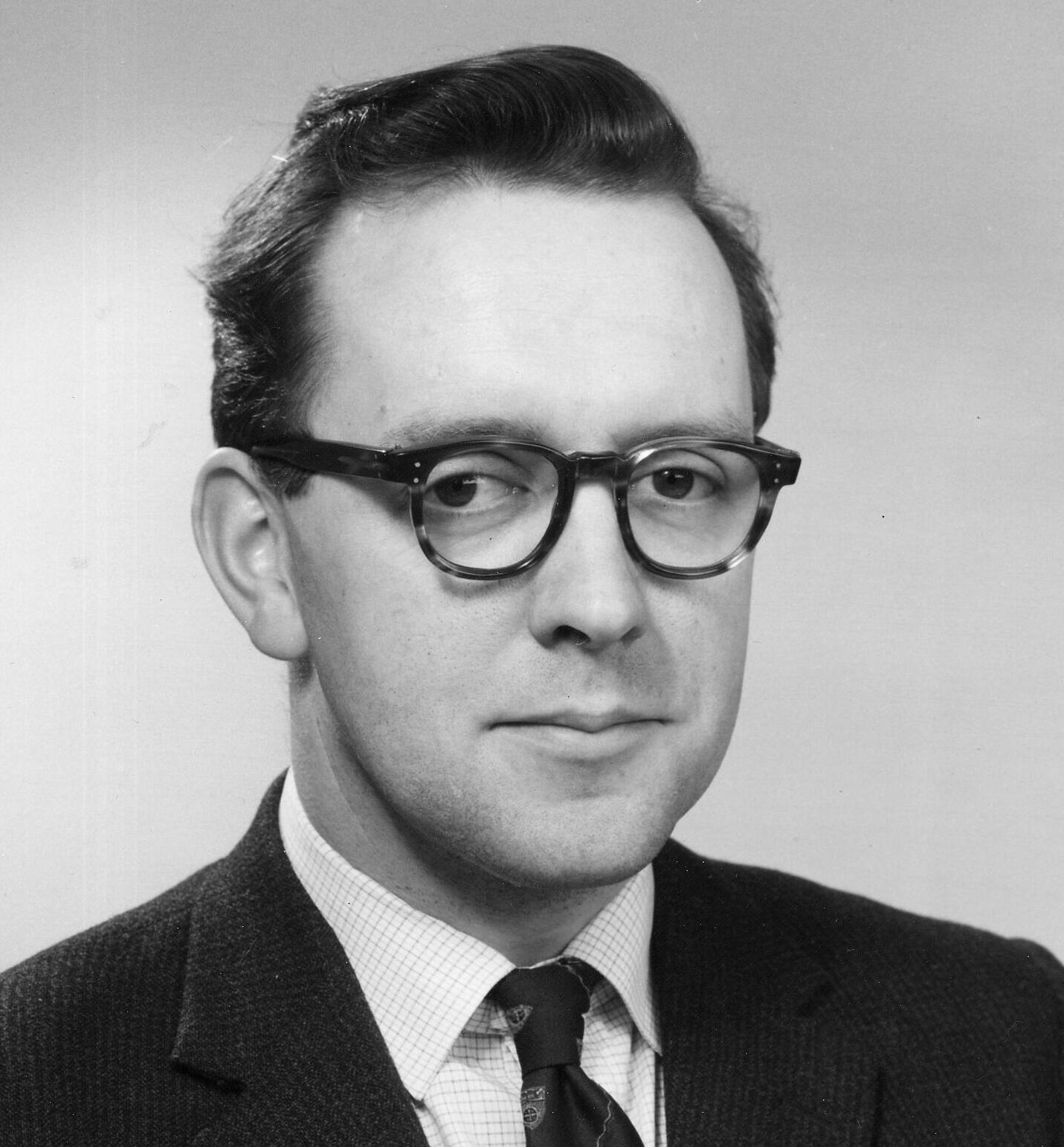 His first appointment was as a young apprentice with Kelvin & Hughes Ltd, makers of scientific instruments and based in Glasgow. In 1956, when he was just 23 years old, he heard by chance that local obstetrician Professor Ian Donald was experiencing technical difficulties while experimenting with a metal flaw detector to examine fibroids and cysts in the female pelvis. Tom quickly arranged a meeting with him. He knew how to modify and improve the design of the detector and set about working with him and another obstetrician, John MacVicar, to produce a more effective scanner. I'm reliably informed that the earliest prototypes even involved Meccano®! Consequently, by late 1957 the first contact B-mode scanner, patented by Kelvin & Hughes, was in clinical use. Only the following year, the seminal and totally game-changing paper Investigation of abdominal masses by pulsed ultrasound1 coauthored by Donald, MacVicar and Brown was published in the Lancet and the rest, as they say, is history. Now almost every hospital in the developed world and indeed in many developing countries have ultrasound machines as essential diagnostic equipment.
Tom was also influential regarding ultrasound education. He recognised that, if medical ultrasound were to be applied widely, more formal teaching courses were required. He suggested the setting up of a course to Professor John Lenihan, the Regional Medical Physicist for the Western Regional Hospital Board in Glasgow. Professor Lenihan and Professor Donald agreed that such a course was desirable and arranged funding from the Hospital Board for equipment and teaching staff. Courses were then organised for medical practitioners and sonographers, which may well have been the first of their kind in the world. Apart from serving the embryonic ultrasound community in the UK, participants came from as far afield as mainland Europe, Australia and North America. In addition to instruction in technology, visits were paid to several hospitals in Glasgow to see and discuss new clinical applications in obstetrics, paediatrics, radiology, and cardiology. The newness and value of the applications generated enthusiasm for the subject, which stayed with many of the participants for the rest of their careers.
Tom was one of the cofounders of the British Medical Ultrasound Society (BMUS), although back then it was originally known as the British Medical Ultrasound Group. I'm glad the name changed or we may have been known the world over as B-mug members. Thanks to Tom's early efforts followed by over 50 years of loyal support, BMUS continues to be a strong multidisciplinary organisation open to all involved in this most powerful of modalities.
He had a long and varied career with medical ultrasound and QA, and within the oil and gas industry. In later years he worked tirelessly trying to find ways to improve the ergonomic design of ultrasound equipment to help minimise the high levels of work-related musculoskeletal disorders reported by sonographers. In addition, he was a strong advocate for placental screening after one of his daughters experienced vasa praevia. Thankfully, the condition was detected prenatally therefore, due to the very technology he had helped create, Tom's little grandson was delivered safely by Caesarean section at 37 weeks' gestation.
Quite rightly, Tom had bestowed upon him many honours throughout his career and was recognised nationally and internationally by organisations including the Scottish Parliament, the Institution of Engineers and Shipbuilders in Scotland, the World Federation of Ultrasound in Medicine and Biology, the Royal College of Obstetricians and Gynaecologists, and of course by BMUS. It's hard to imagine a world without diagnostic ultrasound and we are very grateful to him for the part he played in its development. His contribution to our professional and personal lives today cannot be overestimated.
Tom is survived by three daughters, six grandchildren and one great granddaughter.
Acknowledgements
Grateful thanks to Rhona Brown and Norman McDicken for their helpful contributions.
1. Donald, MacVicar, Brown. Investigation of abdominal masses by pulsed ultrasound. Lancet. 1958 Jun 7;1(7032):1188-95