Colin Griffin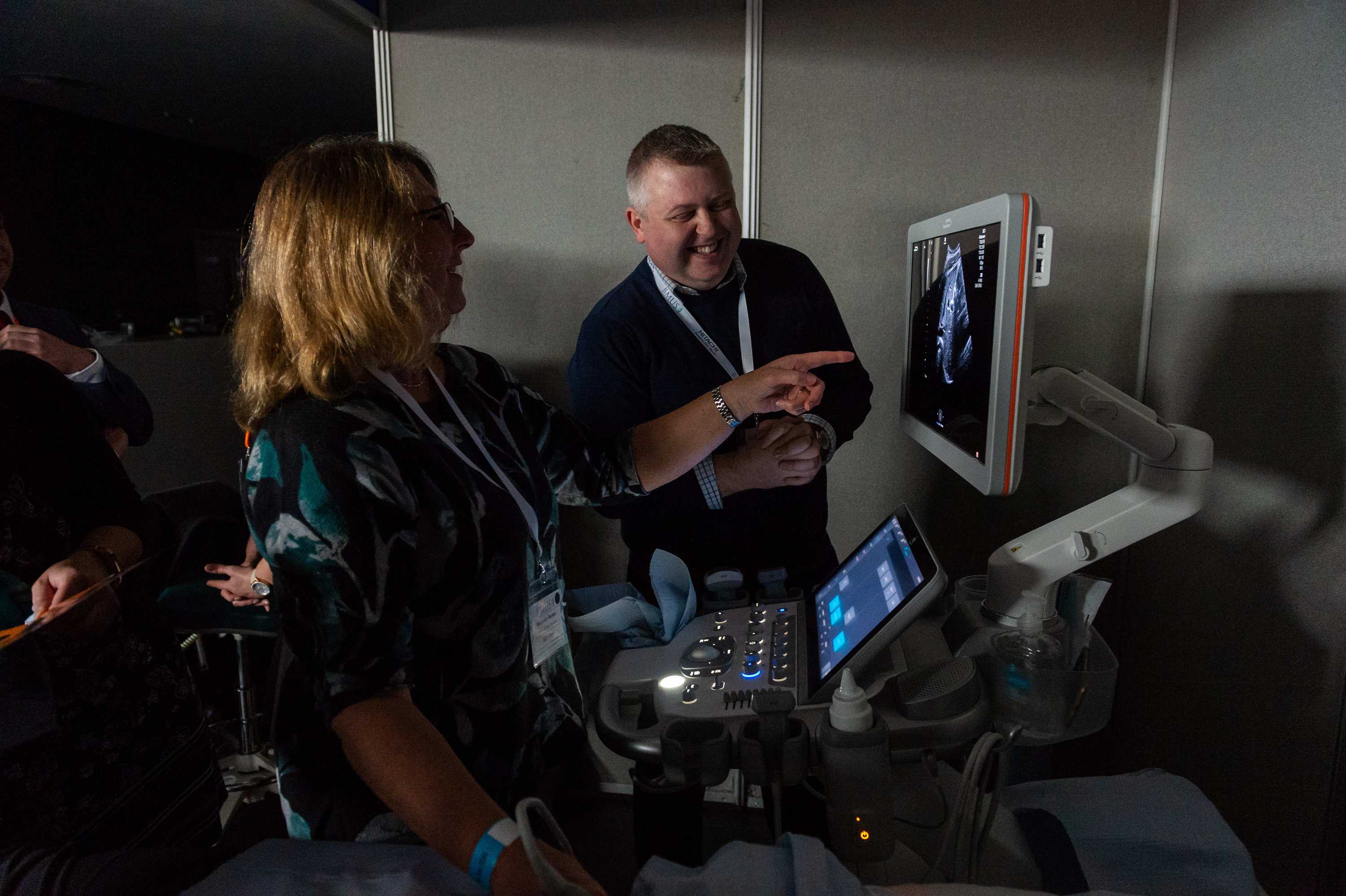 I was invited to write a short piece to celebrate Medical Ultrasound Awareness Month and to highlight what inspires me about ultrasound.
My first experience of ultrasound was when I was doing my pre-student placement in a regional hospital in the south east of Ireland. Ultrasound in Ireland was (and still is in many ways) very different to what I would experience when I moved to the UK. As a student radiographer training at a busy district general hospital in Cheshire, I was amazed at how different the working day was for the sonographers when compared to the radiographers, and the ultrasound practice I had previously seen in Ireland. Instead of solely acquiring the images for someone else to interpret, the sonographers were doing it all. This inspired me to delve deeper into the modality and began, what I didn't realise at the time, would become the beginning of the rest of my professional life.
During my undergraduate training, we had to "specialise" in a modality, which effectively meant that we had to answer questions in written exams on our chosen modality and also undertake a summative clinical assessment, nothing like I would end up undertaking during my actual ultrasound training, which gave me a real taste of ultrasound as a career path.
Many years later, I now run the ultrasound service at a large university teaching hospital in Liverpool and I have been practicing medical ultrasound for over 10 years. Over the years I have explored new developments in techniques and technology and have been fortunate to be able to do this in my workplace. I have been an expert advisor for NICE and seen many new technologies from many different manufacturers.
Teaching has also become a large piece of my career as I hold honorary lecturer status at 3 universities in the north west of England. Listening to questions that the trainees and students raise, that once brought me such intrigue as a student, continues to inspire me, and reminds me to think back to those who taught me and who gave up their time to help make me the professional I am today.
As my role as deputy editor of the BMUS Ultrasound journal, I am also inspired and hopeful for the future of our modality (and profession?) as I see the new ways in which colleagues around the world are looking at the use of ultrasound and how it can benefit our patients.
So to finish, I find inspiration from those I interact with throughout all aspects of my professional life and my passion for ultrasound continues every day. To quote the Greek philosopher Aristotle "pleasure in the job, puts perfection in the work".