Angie Lloyd-Jones
What Inspires Me in My Profession?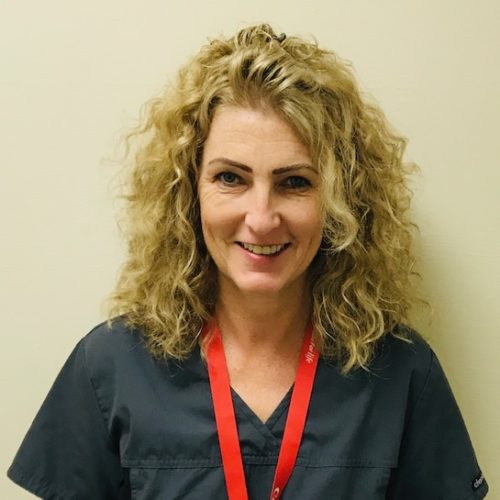 I have to say, I'm a very lucky sonographer indeed. I'm in the fortunate position to work in both the Diagnostic Medical and the Veterinary field of diagnostic ultrasound and as such, I am continually inspired by a multitude of amazing colleagues and professionals working within both fields. I have two hats to swap between when I get up for work in the morning. Those of you who have already invested in a career in ultrasound will know, no two days are ever the same. This is especially true when working with such clinical variety and the challenges this can bring.
I can't help it, I'm simply passionate about ultrasound as an imaging modality, training and the sharing of best practice principles with others. I come into contact with so many wishing to develop their own ultrasound skills and it's hard not to want to encourage and support this exciting and ever-rewarding profession. When I put on that teacher / training hat, I may find myself supporting an enthusiastic trainee with a hands-on clinical scan session, working as their mentor and colleague. I may be lecturing or working as an assessor for CASE accredited university assessments. Wearing both the mentor and assessor hats bring different aspects of my prior experience in to play, and I can never forget the mentors I had. They were my heroes and heroines as they inspired me to go on and dedicate over two decades of my life to this profession. If I can give a fraction of that professional magic back to the next generation and inspire others, I'll be happy.
When I put my veterinary sonographer's hat on, then I'm in my scrubs, in a specialist hospital, helping some of the best veterinary clinicians in the country to manage complex clinical cases by forming differential diagnoses which will affect the well-being of the cats and dogs we scan.

I have learnt so much from these separate but similar professions, learnt to adapt technical skills to a greater level and developed a broader in-depth knowledge of ultrasound which compliments both fields of diagnostic ultrasound, ensuring a patient-centred service is always at the heart of what we do. The tips and tricks of the trade are easily transferable and serve to enhance both professional fields of diagnostic ultrasound But putting the professional aspects aside, I have to say it is the people, the fellow colleagues I work with who inspire me the most, not a piece of equipment, a new technique or a greater knowledge base. I fully appreciate why their level of skill mix, clinical expertise and responsibility is second to none across the world – but it's more than that; it's their ability to think on their feet and crisis manage, keep that poker face when the diagnostic outcomes are worrying, show empathy and compassion when needed to our patients, our trainees and our colleagues. I can't imagine being professionally inspired by anyone or anything else. I am indeed a very lucky sonographer!