Head Lump ?Cyst
Submitted by: Mr Adam Clowes and Dr Alex Clark, University Hosptials of North Midlands.
Patient presentation:
2 WW referral for head lump ?cyst. 79 year old female.

Discussion:
Ultrasound revealed a soft tissue mass that could not be fully assessed with a superficial linear probe at a frequncy of 18MHz (Figure 1 & 2).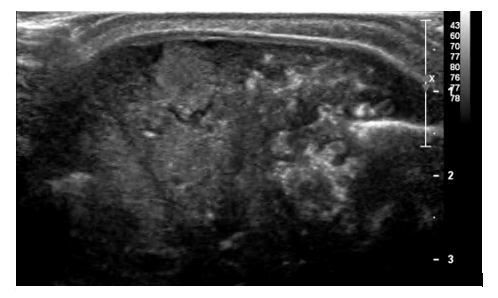 Figure 1. TS image of midline frontal scalp lesion with high resolution linear probe (18MHz).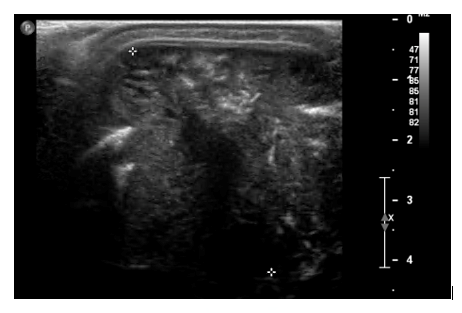 Figure 2. TS image at increased depth (18MHz)
A curvilinear probe was then used to increase scan depth (Figures 3 and 4). Vascular perfusion and evidence of osteolysis with a clear sonographic window into the brain were noted. Impression: Suspected metastatic lesion of unknown primary.
Figure 3. TS image. Curvilinear probe used to maximise scan depth.

Figure 4. TS curvilinear image with colour Doppler.
Differential diagnoses:
At the time of the ultrasound scan the differential diagnoses included: a secondary or primary brain tumour, a primary bone tumour, or (less likely) a malignant scalp lesion. Findings leading to these differentials included the position of the lesion (centred on the bone extending both superficially and deep to it). Erosion of the bone and evidence of blood flow as seen with colour Doppler were also features in keeping with a malignant lesion. Further imaging was therefore needed to characterise.
Recommendations following initial ultrasound:
MRI head. CT of the neck, chest, abdomen and pelvis. Referral to Cancer of Unknown Primary MDT.
To see the diagnosis please click here