BMUS News - Spring 2020
---
Contents of BMUS News Spring 2020
---
---
A chance to push the restart button? – The small but perceptible silver lining
---
I sit writing this President Elect update on a breezy day at the end of March in a very different world to our normal state of affairs. We are a few weeks into the coronavirus crisis and already so much has changed. As the ultrasound lead I have been responsible for redesigning ultrasound services, rescheduling and cancelling appointments, ensuring my staff have the up-to-date skills to be redeployed and drafting contingency plans of how to maintain services as we lose staff to self-isolation. I believe I will share this feeling of being outside my comfort zone with all of you; these are certainly difficult and challenging times indeed.
I am certain we have all had our concerns and queries, commonly, it seems, related to PPE and delivering key services. To assist our ultrasound colleagues the BMUS team have been active in drafting FAQ's and advice for sonographers, working with our peer professional bodies in developing safe practice guidance and publishing clinical guidance on performing chest ultrasound. By the time you read this I am hopeful that this guidance has been of use and you have been able to put into practice. On behalf of BMUS I would like to take this opportunity to sincerely thanks Catherine Kirkpatrick for her hard work and impetus to produce these documents alongside several other members of the BMUS team. Her initiative ensured these documents were published to help and support all our ultrasound colleagues.
Whilst there is clearly no update in terms of sonographer regulation we continue to hold this at the forefront of our minds. BMUS is continuing to work on developing guidance to support the career development framework, and perhaps the new skills we will have no doubt discovered recently may support our pathway in ways we have never envisaged. Perhaps there is a small but perceptible bright side to this crisis?
A close friend and BMUS colleague of mine lives with undying optimism and finds silver linings in every cloud. If we are to take any silver lining from this pandemic it surely is that we have an ideal opportunity to push the restart button. How often have you wanted to stop and start again? I certainly have but the never ending demand for our service has not allowed us breathing space. If you, like my team in Hull, have put all routine referrals on hold perhaps this is the golden opportunity you have been searching for to manage demand. How many of those scan referrals on hold actually fulfil an appropriate referral? How many ask a clinical question that can be answered with ultrasound? How many referrals sitting waiting for CT/ MRI actually would be better served by performing ultrasound?
BMUS can provide you with the tools to restart. The BMUS Justification of Referrals guidance may be just the document you need to justify scanning or rejecting those referrals sat in your holding pile. If you are not using them already how about starting now? Obstetric services have been changing rapidly over the past few years. Is now not an ideal time to look at what you have managed to deliver, assess the scans that mattered and take the opportunity to work with our fetal medicine colleagues to work out how best we can implement Saving Babies Lives Care Bundle v2 into practice?
Pamela Parker
President-Elect
---
BMUS and UCD Study Day
---
Following the success of the previous University College Dublin (UCD) and British Medical Ultrasound Society (BMUS) study days, UCD were delighted to welcome the BMUS team back to Dublin for a fantastic educational event on Saturday, February 29th, 2020. Experts from Ireland and the UK joined to deliver this educational and stimulating programme.
The morning opened with an overview of current developments in ultrasound in Ireland for both general and obstetric sonographers, with Ms. Therese Herlihy (UCD) and Ms. Jane Durkan (Coombe Women and Children's Hospital, Dublin 8) giving the first presentation. Mrs. Pamela Parker (Hull NHS and President Elect of BMUS, UK) followed with a talk on how to optimize your technology settings to get the best from your machine. This was followed by three excellent gynaecological ultrasound cases presented by Ms. Frances Glynn (University Hospital Galway), Ms. Clodagh Craven (National Maternity Hospital, Dublin 2) and Ms. Anne McMenamin (St. James' Hospital, Dublin 8).
A coffee break allowed delegates to chat and explore the latest in ultrasound technology, with machines on show from the leading ultrasound providers in Ireland. After break the delegates got to choose from two streams, the first being obstetrics related content and the second being general ultrasound topics. In the obstetrics stream Dr. Nadine Farah (Coombe Women and Children's Hospital, Dublin 8) spoke about ectopic pregnancy which was followed by a very informative session on gestational trophoblastic disease delivered by Dr. John Coulter (Cork National Maternity Hospital). Dr. Noirin Russell (Cork National Maternity Hospital) then explored issues around performing the 11-14 week antenatal scan. Concurrently the general session heard very educational sessions on liver imaging, general Doppler use, renal and head and neck ultrasound from Ms. Aine Kelly (St. Vincent's University Hospital, Dublin 4), Dr. Peter Cantin (Derriford Hospital, UK and BMUS Honorary Treasurer) and Mr. Gerry Johnson (Tameside Hospital NHS Foundation Trust, UK). At this point the delegates broke for lunch and twenty delegates were offered the opportunity to participate in a hands-on Masterclass in Head and Neck Ultrasound, delivered by a fantastic team led by the BMUS President, Prof. Rhodri Evans (Withybridge General Hospital, UK and BMUS President).
After lunch the general stream received top tips for GI, testicular, thyroid, MSK and lumps and bumps imaging from Dr. Peter Cantin, Mrs. Pamela Parker, Prof Rhodri Evans and Mrs. Catherine Kirkpatrick (United Lincolnshire Hospital NHS Trust, UK and BMUS Development Officer). Meanwhile the obstetrics stream received talks on second trimester anomaly scanning and top tips for cardiac scanning and spotting diagnoses, delivered by Ms. Cecelia Mulcahy (National Maternity Hospital, Dublin 2) and Prof Colin McMahon (Our Lady's Children Hospital Crumlin, Dublin 12). The last session was delivered by UCD medico-legal barrister, Mr Asim Sheikh, who gave a thought-provoking lecture on medicolegal issues in obstetric ultrasound.
Overall, the day was huge success with a great atmosphere and clear appetite for learning. We look forward to welcoming delegates back to UCD in 2021.
Therese Herlihy
University College Dublin, MSc Ultrasound Programme Director
---
Ultrasound in Refugee Camps, Athens
---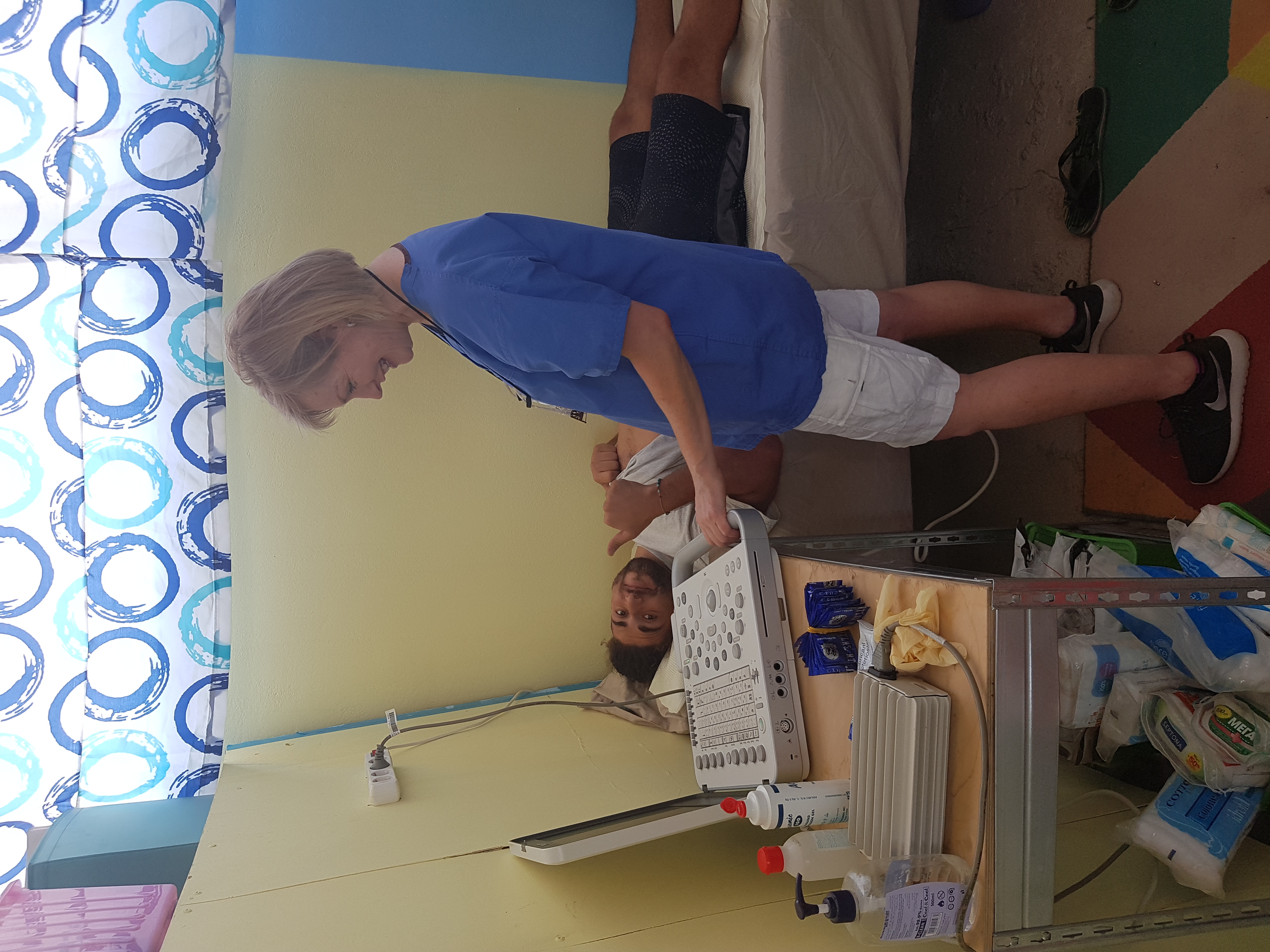 In August 2019, motivated by a Radio 4 programme she had been listening to, Collette Coppack, a sonographer from Harrogate, took two weeks off from her NHS Schedule to join Medical Volunteers International (MVI) to work in the Refugee camps in Athens, Greece as a sonographer. While the European refugee crisis has largely dropped out of the news, official EU data shows 36,000 refugees arrived in Greece in 20191 and while there is some criticism of developed nations voluntourism, Greece is struggling with the onslaught of refugees and volunteer organisations such as MVI are targeting a serious shortfall in basic medical provisions.
In Athens and the refugee camps MVI treat 3,400 patients a month2 with both acute and more chronic complaints. The refugees arrive daily from Syria, Iran, Iraq, Turkey, and Pakistan and try to gain access to the camps, with some even living on the streets.
During Collette's time in Athens she used a CX50 with 3 Ultrasound probes, extension lead and gel all kindly donated and shipped to Athens by Philips along with an apps specialist Dimitris.
MVI has volunteers from America, Mexico, Holland, Portugal, and Germany working in Athens some are Paediatricians, dentists, medical students, nurses, interpreters as well as non-medical staff helping with the logistics of the organisation. During her time there Collette worked near the Oinofyta refugee camp, as well as setting up a weekly clinic on the ' Steps' in central Athens. NGO's were not allowed into the camps so established themselves outside with patients being driven to them for treatment.
Collette reports that ultrasound examinations were surprisingly similar to scans carried out in the NHS i.e. renal scans for urinary tract infections (UTI's), due to the high temperatures and lack of fluids; upper abdominal pain, however very few patients presented with gallstones; Menorrhagia, missing IUCD strings and pelvic pain.
Some of the cases that Collette was involved with included :
One patient had been recalled for a scan, she had recently delivered and was suffering from severe pelvic pain and was pyrexic. TA and TV scans showed a normal uterus and ovaries but abundant internal echoes within the bladder. This was reported and urinalysis was carried out, revealing blood and nitrates in the urine. The patient was treated with antibiotics and showed rapid improvement.
A male patient was also brought back for a scan with severe intermittent pain and groin swelling. The ultrasound scan showed an inguinal hernia, and as hospitals deal with different specialities in Athens this patient was then referred to the local hospital and not the closest.
Another patient had been receiving treatment in Syria but the interpreters were unsure for what condition; to help them direct the patient to the most appropriate hospital he was scanned, which revealed a hepatic tumour. No other mass was visualised so it couldn't be identified if this was a primary hepatic lesion or a secondary, but the patient was directed to a gastrointestinal hospital.
Several patients with positive pregnancy tests and bleeding revealed empty gestation sacs, and surprisingly there were 5-6 referrals for patients who were suffering from either primary or secondary infertility (although with the stress and disruption caused from having to flee their homes, probably not surprising).
Medical staff had been worried about a male refugee with testicular swelling, and Collette identified that it was a hydrocoele causing the swelling, and it was a simple procedure to reassure both the patient and the medics.
A Turkish woman attended with, 3 small children. They had actually been found living in cardboard boxes in the city, and it was thought that her husband had been placed in one of the camps. She had had a positive pregnancy test but had been bleeding PV (per vagina) for several weeks. A non-viable pregnancy was confirmed and although she was offered a taxi to visit the Obstetric Athens Hospital she refused until she was able to place her children into the camp with her husband.
Collette states 'The experience of working with MVI in Athens reminded me of how very fortunate we are to have a free and functioning health care system, and the prosperity that is afforded due to a lack of conflict in the West that we often take for granted. I would recommend the experience to anyone interested in volunteering, the people I met were amazing and the work interesting'.
1. Rozakou K (2017). Nonrecording the 'European refugee Crisis' in Greece navigating through irregular bureacracy. Focaal , 2017(77), 36-49. https://doi.org/10.3167/fci.2017.770104
2. MVI. (n.d.). Retrieved February 24, 2020, from https://medical-volunteers.org/
---
Ultrasound Journal - Editor-in-Chief, Hazel Edwards
---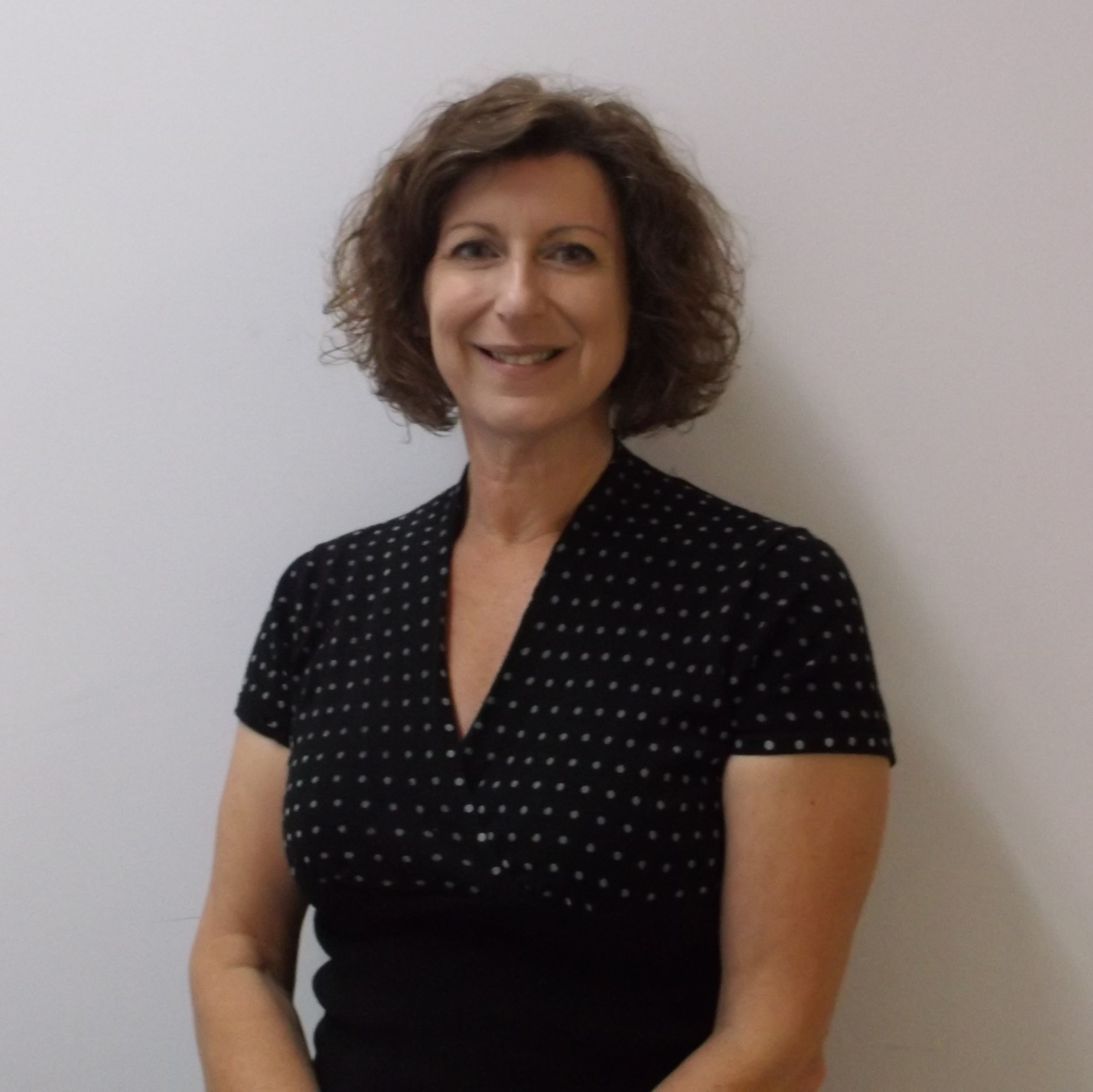 BMUS is pleased to announce that since January 2020 Hazel Edwards is the new Editor-in-Chief of Ultrasound. A radiographer who has specialised in ultrasound for over 20 years and currently works for East and North Hertfordshire NHS Trust. The name may sound familiar, which is unsurprising since she was Assistant Editor and then Editor-in-Chief of our journal from 2007 to the end of 2012 and is the first to reprise the role. She looks forward to steering the journal into a new decade and said 'I'm delighted to accept this position again. It's truly an honour to have the chance to work with such a great team at BMUS and to influence a publication of which I've been a fan for many years.'
When asked what she has in store for Ultrasound she explained 'Initially, I plan to maintain and build on the developments achieved by the last two Editors; Dr Kevin Martin and Mr Bid Kumar and I will continue to commission ultrasound articles from both experienced and novice writers around the world. Thanks to Kevin and his team securing indexing of Ultrasound on the United States digital repository PubMed Central, we now have a much higher international profile.'
Hazel's aim is to offer quality contemporary articles spanning the broad range of interests held by the multidisciplinary Ultrasound readership. 'The associate editors and I are keen to receive manuscripts from all aspects of medical ultrasound including physics, clinical studies and professional and educational issues. Also, I'm always on the lookout for those novel applications and unusual case studies. By concentrating on the journal I will, however, no longer have time to write the popular Echoes column every quarter but Allison Harris, lecturer at City, University of London, has kindly agreed to carry on this most essential tradition so I'm relieved to say that Echoes lives on!'
Currently, Hazel is a member of our BMUS Professional Standards Group and has a strong interest in independent practice and report writing. In addition, Hazel is Editor of the eLearning for Healthcare non-obstetric ultrasound sessions, which is a joint collaboration between the College of Radiographers and Health Education England. She also edited the College of Radiographers' annual publication Imaging & Oncology for eight years until 2017, and is a visiting lecturer for City, University of London and the Norwich Radiology Academy.
Ultrasound Volume 28 Number 1 (February 2020) is the first edition to be edited by our new Editor in Chief, Hazel Edwards.
---
BMUS Development Officer's Report
---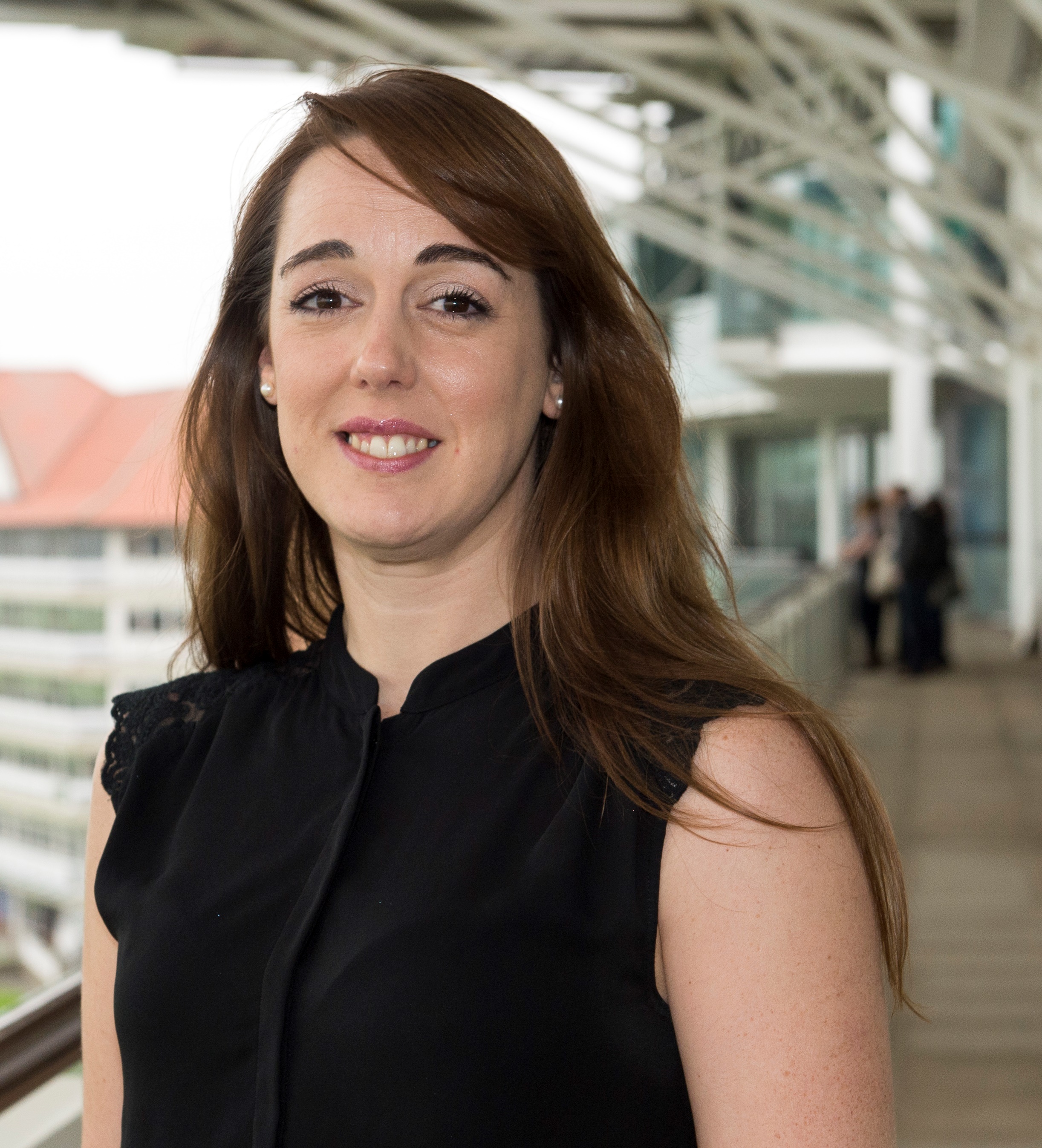 I hope our BMUS newsletter finds you all safe and well in these strange times in which we are trying to navigate through.
I have but a brief update to provide on this occasion.
Unfortunately due to the worldwide novel COVID-19 pandemic, work on some of the Professional Standard Group's projects have been postponed. I'm sure you will understand. Our expert BMUS faculties and groups are made up of professionals who have had heavy clinical commitments during the crisis in their respective trusts and have been unable to dedicate the time required for these projects. It is therefore eminently sensible to continue the 'Managing Incidental Findings' document later in the year and proceed with another interim update of the SCoR/BMUS Guidelines for Professional Update Practice in 2020, addressing a comprehensive update in 2021.
BMUS have however been able to collaborate with SCoR and ISUOG to ensure that we had pertinent updates and FAQ's answered to support you all as much as possible throughout the pandemic. Also, collaborations have enabled us to release timely advice on best practice probe decontamination so again thank you to AXREM and SCoR for a successful partnership to arm our members with vital information.
It leaves me, on this shortened report, to say a thank you to all the ultrasound practitioners out there who have been faced with challenges in recent times and met them head on. Hopefully we will return to a kind of normality soon. #InThisTogether
Catherine Kirkpatrick
BMUS Development Officer
---