Mrs Alison Hall, DCR ( R), MSc Medical Ultrasound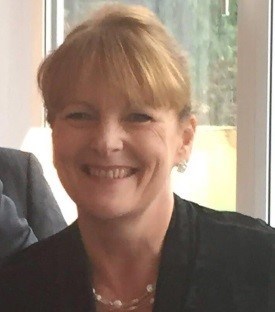 Mrs Alison Hall, DCR ( R), MSc Medical Ultrasound
Consultant Musculoskeletal Sonographer, Keele University
I am a diagnostic radiographer by background and trained in ultrasound in 1996, specialising in musculoskeletal ultrasound in 2002.
Following a clinical and managerial career in Radiology, in 2008 I took up a new post as a consultant sonographer/research fellow working within Keele university and clinically in local rheumatology departments.
My role is to develop musculoskeletal (MSK) ultrasound services in Rheumatology, training appropriate health care professionals and to facilitate research into the diagnosis and treatment of musculoskeletal disease.
I also provide clinical MSK ultrasound training for diagnostics and ultrasound guided injections on an independent basis to several health care professionals within radiology, rheumatology, physiotherapy and sports medicine around the midlands and north west.
I still have significant personal clinical commitment to musculoskeletal ultrasound both in diagnostics and in ultrasound guided joint injections and have weekly clinics within orthopaedics, podiatry and sports medicine.
I am a regular national and international speaker on diagnostic ultrasound and guided injections and was part of a collaborative project delivering the first course in Ultrasound Guided injections for Sonographers in Australia and New Zealand in April 2016.

I am chair of the Musculoskeletal Sonographer Special Interest Group and a member of the Professional Standards Group and Council at the British Medical Ultrasound Society. My consultant role has been accredited by the Society and College of Radiographers