Leeds Paediatric Study Day
29th Sep 2017
Leeds Radiology Academy in partnership with BMUS brings you another exceptional Paediatric study day for healthcare professionals!
A re-run of this popular well established Leeds paediatric day, lead by Mrs Terry Humphrey and Dr Jeannette Kraft.
The course is aimed at sonographers, consultant radiologists and trainee radiologists with an interest in Paediatric ultrasound. The course covers both established paediatric practice and new developments in the field.
Full Programme below. Early booking advised.
The course is worth 6 category 1 BMUS and RCR CPD points.
BMUS member - £100.00 Non-member - £150.00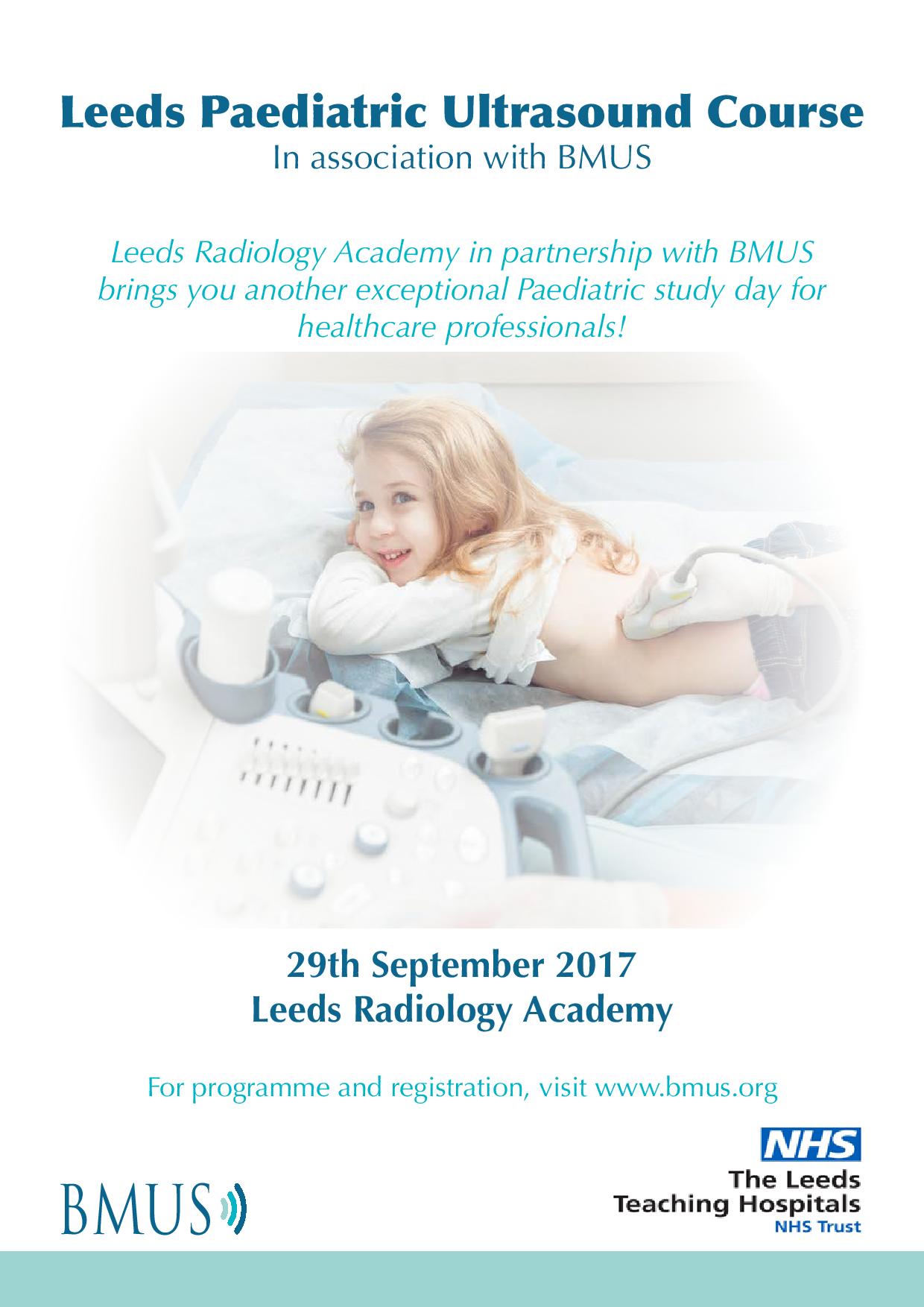 To register click here