Gynaecology Ultrasound Imaging and Management
14th November 2015
THIS EVENT IS FULLY BOOKED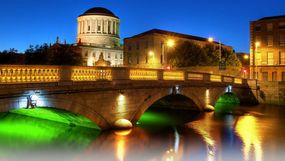 Venue address - C005, Health Sciences Building, University College Dublin, Belfied, Dublin 4
BMUS are proud to be working in association with UCD to bring a fantastic study day to Ireland in November 2015.
The programme will focus primarily on gynaecology imaging and ultrasound in early pregnancy and will include the latest in best practice guidelines. There will be input from our surgical colleagues to gain a better understanding of where the ultrasound imaging sits in the patient pathway.
Reporting ultrasound images can be difficult. To complete the study day, a master class giving reporting hints and tips will be delivered to give delegates increased confidence in providing comments and reports on the examinations they undertake.
BMUS brings to Dublin a renowned faculty of experts from the UK and Ireland to provide this educational and inspiring packed programme.
Early bird (on or before 30th Sept 2015)
BMUS member - £75 / €105
Non-member - £85 / €120
Post early bird (after 30th Sept 2015)
BMUS member - £90 / €125
Non-member - £100 / €140
For full programme click here.
*THIS EVENT IS FULLY BOOKED*
Please email bookings@bmus.org with any queries.