Jane Arezina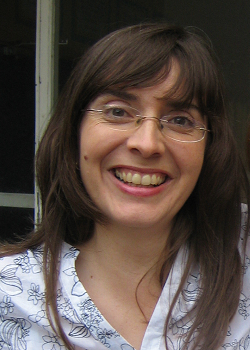 Jane Arezina
Programme lead for the postgraduate suite of Diagnostic Imaging programmes in the School of Medicine at the University of Leeds.
I am a radiographer by background and qualified as a sonographer in the 1990s with the DMU. In 2006, I joined the University of Leeds as a part-time lecturer after successfully achieving my MHSc in Medical Ultrasound. I worked in clinical practice in several NHS Trusts throughout the Yorkshire region during my career and was a Clinical Specialist Sonographer from 2003 until 2009.
After successfully gaining the ULTA-2 teaching qualification in 2009, I become a Fellow of the Higher Education Academy and I am currently an accreditor for CASE and an external examiner for City University, London.
I am undertaking a research project funded by a CoRIPS grant, titled 'What training in difficult news delivery do sonographers have and what impact do sonographers who regularly deliver difficult news think this has on their levels of wellbeing and burnout?'. Delivering difficult news in obstetric ultrasound is an area of practice that I am passionate about making a difference in and I hope that the research findings will enable us to change practice and have a positive impact on sonographers and parents.