Other Meetings & Events
This page contains information on courses, conference and training events which have come to our notice. This is not a comprehensive list of courses and if you do not find what you are looking for on this or the BMUS Study Day page, an internet search may also assist you.
The courses listed below are not run by BMUS and we have no involvement in their organisation or programme content. BMUS takes no responsibility for these events and if you have a query regarding one of these courses, please contact the programme organiser directly.
May 2019
Expert Pregnancy Imaging
Location: BMA House, Tavistock Square, London, WC1H 9JP
Date: 8th - 11th May 2019
An international faculty will cover a broad range of topics during this 3½ day event that will be headlined by three prominent clinicians in their respective fields, all working together as one faculty: Professor Christoph Lees, Professor Tom Bourne and Professor Phillip Bennett.

A one-stop shop featuring the latest developments in early pregnancy, prematurity and fetal medicine, offering ISUOG approved CPD/CME. If you only come to one meeting in 2019, let it be this one.
For full course details and to register, please click here
For the event booking web link, please click here
---
Decontamination of Ultrasound Probes Study Day
Location: Ardencote Resort and Spa, Warwick, CV35 8LT
Date: Friday 10th May 2019
Nanosonics is organising a free Decontamination of Ultrasound Probes Study Day on Friday 10 May featuring some of the UK's leading decontamination experts.
Karren Staniforth, Clinical Scientist Infection Prevention & Control, Nottingham University Hospitals – What is decontamination?
Wayne Spencer, Authorising Engineer Decontamination, Spencer Nickson Ltd – When decontamination goes wrong – why we need a validated process
Claire Jones-Manning, Decontamination Lead, University Hospitals of Leicester NHS Trust – Why we mandated an automated high level solution at the University Hospitals of Leicester NHS Trust
Dr Peter Cantin, Consultant Sonographer, University Hospitals Plymouth NHS Trust – A clinical users viewpointLiz Collins, Clinical Lead Infection Prevention, University Hospitals of Leicester NHS Trust – Organisational awareness, assessment and implementationDr Ruth Carrico, Associate Professor and Family Nurse Practitioner with the University of Louisville School Medicine, Division of Infectious Diseases, and founding Associate Director of the School of Medicine Global Health Initiative – The proliferation of ultrasound, use of sheath and gels, high level disinfection
Attendees can earn four CPD points in accordance with the Royal College of Radiologists CPD Scheme.
Register now for this popular event at the four-star Ardencote resort and spa in Warwick as seats are limited. Or email ukinfo@nanosonics.co.uk or call 01484 860581.
For full event details and to register, please click here
---
Euroson 2019

Location: Palacio de Congresos de Granada, Paseo del Violón, 18006 Granada, Spain
Date: 30th May - 1st June 2019
The European Federation of Societies for Ultrasound in Medicine and Biology (EFSUMB) and the Federación Española de Sociedades de Ultrasonidos en Medicina y Biología (FESUMB) are pleased to invite you to Granada in the south of Spain for the 31st European Congress of Ultrasound (EUROSON). The EUROSON 2019 Congress will be held from Thursday, 30 May, to Saturday, 1 June 2019 at Granada Conference Centre, which is very conveniently located within walking distance from the city centre.
We have a programme, which has been built on the experience of the last years' EFSUMB and its member societies with a combination of invited lectures, scientific communications and workshops, including many opportunities for attendants to get hands-on experience.
For full details, please click here
---
June 2019
Imperial@QCCH Fetal Medicine Study Evenings
Location: W12 Conferences
Date: 6th June 2019: Prenatal Invasive and Non-Invasive Testing
Join Christoph Lees and his team at QCCH for this series of Fetal Medicine Study Evenings (18:00-21:00hrs)
Fees: £30 per study evening (or free to QCCH and St Mary's Hospital London sonographers)
For the event booking, please click here
---
MSK Imaging Series: Rheumatological Imaging
Location: etc.venues Farringdon - The Hatton, 51-53 Hatton Garden, London, EC1N 8HN
Date: 11th June 2019
Fees: BIR Member Plan 1 £185, BIR Member Plan 2 £125, BIR Trainee member £125, BIR Retired/Student member £65, Non Member £295
After its success in 2017, The British Institute of Radiology are proud to be bringing back MSK imaging series: Rheumatological imaging again in 2019! This comprehensive one-day event will cover common rheumatological imaging challenges faced by the specialist and non-specialist reporting radiologist. Engaging and informative talks will be delivered by specialists in the field with a wide range of topics covered including what the rheumatologist needs to know, spondyloarthropathy, joint based disease and current best practice.
For the event booking and programme please click here
---
Short Focused MSK Ultrasound Course
Location: School of Medical Ultrasound, AECC University College, Bournemouth
Date: 19th & 20th June 2019
The program has been designed and is delivered by an expert teaching faculty which draws on the experience of elite sports physicians, musculoskeletal radiologist, physiotherapists and sonographers to deliver a broad and balanced curriculum, tailoring to the educational and training needs of healthcare professionals. The course explores and develops an understanding of anatomy, pathology and machine controls to generate optimum ultrasound images. On successful completion of this course delegates will be able to gain accreditation from the AECC University College of essential ultrasound skills to practice safely.
Fees: £1010.00 (stage 1 only)
For the event booking & programme please click here
---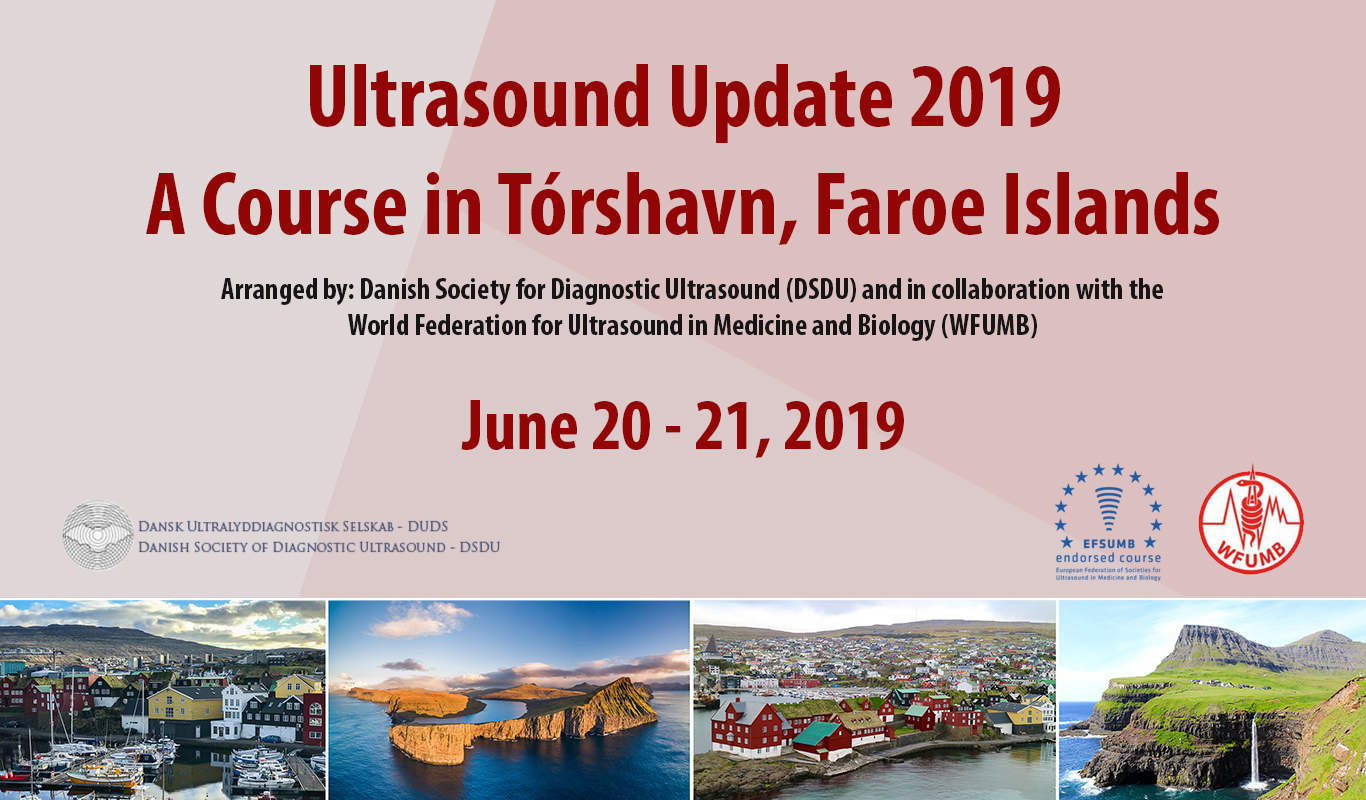 ---
Great Ormond Street Paediatric Ultrasound Course
Location: Weston House, Lecture Theatre, Great Ormond Street Children's Hospital
Date: Friday 21st June 2019 - 09.00 - 16.30
Paediatric specific ultrasound course aimed at Medical Professionals (general Radiology Consultants, Radiology trainees, Sonographers) who undertake or would like to undertake paediatric scanning. The course aims to provide knowledge on useful and up to date techniques, common pathologies and interesting cases.
We will use interesting cases for discussion and to illustrate important points.
The day will consist of lectures covering all aspects of paediatric ultrasound from basic applications and more complex investigations, through to the latest trends and advancements in this field.
Fees: Sonographers and Trainees: £80 (early bird before 29/3/2019 £60.00) Consultants: £120 (early bird before 29/3/19 £100)
For the event booking web link, please click here
---
North West Medical Ultrasound Club
Going to the dogs! Exploring the field of Small Animal Veterinary Ultrasound
Location: Holiday Inn, Runcorn, WA7 3HA
Date: Wednesday 26th June
This event will include live demo of a compliant pet! (fingers crossed)
There will be sandwiches, french fries and drinks available sponsored by
This is a free event but please do pre-register so we can cater for the correct number.
The event flyer can be found here
To book your place click here
---
September 2019
Professional Diploma in Practical Ultrasound
Location: Distance Learning & simulation training in Cardiff - Unit 20, Cardiff Medicentre, Heath Park, Cardiff CF14 4UJ
Date: 1st September 2019
Fees: Standard fee: £850 / module - Trainee/Nurse/Midwife/AHP: £450/module
Details: Advanced Medical Simulation Online is an independent provider of ultrasound education and offers healthcare professionals the opportunity to develop their skills and knowledge, improve patient care and fulfil their goals in furthering their careers in a very flexible manner. In addition to Imaging Science and Technology module, we offer the following clinical ultrasound modules: Medical, Core Vascular, Advanced Vascular, Core Obstetrics, Advanced Obstetrics, Fetal Echo, Early Pregnancy, Core Gynaecology and Advanced Gynaecology. Upon completing 3 modules, Learners will receive a Professional Diploma in Practical Ultrasound Certificate, which is accredited by the European Accreditation Council for Continuing Medical Education (EACCME). The modules are also suitable for Continuing Professional Development.
Options for Professional Diploma in Practical Ultrasound certification :
Obstetrics and Gynaecology Ultrasound

Medical Ultrasound

Vascular Ultrasound

Our faculty include sonographers, obstetricians and gynaecologists, vascular scientists and radiologists, and will provide line support during your study and acquisition of practical skills. Passing a clinical module is conditional on successfully completing of a theory and practical exam.
For the event booking web link, please click here
---