Other Meetings & Events
This page contains information on courses, conference and training events which have come to our notice. This is not a comprehensive list of courses and if you do not find what you are looking for on this or the BMUS Study Day page, an internet search may also assist you.
The courses listed below are not run by BMUS and we have no involvement in their organisation or programme content. BMUS takes no responsibility for these events and if you have a query regarding one of these courses, please contact the programme organiser directly.
September 2019
Professional Diploma in Practical Ultrasound
Location: Distance Learning & simulation training in Cardiff - Unit 20, Cardiff Medicentre, Heath Park, Cardiff CF14 4UJ
Date: 1st September 2019
Fees: Standard fee: £850 / module - Trainee/Nurse/Midwife/AHP: £450/module
Details: Advanced Medical Simulation Online is an independent provider of ultrasound education and offers healthcare professionals the opportunity to develop their skills and knowledge, improve patient care and fulfil their goals in furthering their careers in a very flexible manner. In addition to Imaging Science and Technology module, we offer the following clinical ultrasound modules: Medical, Core Vascular, Advanced Vascular, Core Obstetrics, Advanced Obstetrics, Fetal Echo, Early Pregnancy, Core Gynaecology and Advanced Gynaecology. Upon completing 3 modules, Learners will receive a Professional Diploma in Practical Ultrasound Certificate, which is accredited by the European Accreditation Council for Continuing Medical Education (EACCME). The modules are also suitable for Continuing Professional Development.
Options for Professional Diploma in Practical Ultrasound certification :
Obstetrics and Gynaecology Ultrasound

Medical Ultrasound

Vascular Ultrasound

Our faculty include sonographers, obstetricians and gynaecologists, vascular scientists and radiologists, and will provide line support during your study and acquisition of practical skills. Passing a clinical module is conditional on successfully completing of a theory and practical exam.
For the event booking web link, please click here
---
Introduction to Ultrasound Imaging / Introduction to 2/3/4D Obstetrics Imaging (Parallel Course)
Location: Strathallen Hotel Birmingham
Date: 10th September 2019
Fees: £295 / £350
Details:
Introduction to Ultrasound Imaging Course (parallel course)
FAST, MSK, DVT and Vascular Access
Obstetric imaging – 2D/3D/4D
**Book now for early-bird discount**
This one day introductory course provides a combination of lectures, scanning demonstrations and practical workshops to give a comprehensive introduction to general ultrasound or Obstetric imaging. It is aimed for those who are new to ultrasound or have limited scanning experience.
Our leading faculty are experts in their field, providing lectures, scanning demonstrations and individual supervision of scanning within small groups, during the practical workshops.
Introduction:
The three main ultrasound modalities, B-scan, colour Doppler and power Doppler,
Knobology: Familiarisation and manipulating equipment controls to optimise image and signal quality.
Specialism: Parallel lectures and workshops will demonstrate the basic and specialist applications of the following techniques:
General ultrasound: FAST, MSK, Deep vein thrombosis
Obstetrics: introduction to 2D imaging, 3D/4D Obstetric imaging, tips and tricks.
6 CPD points in accordance with the Royal College of Radiologists CPD accreditation scheme.
Please do not hesitate to contact us with any questions and we look forward to welcoming you on the course.
For the event booking web link, please click here
For the event programme web link please click here
---
MPEC 2019
Location: Bristol Marriott City Centre Hotel.
Date: 23rd to 25th September 2019
Registration : Registration deadline: Friday 6th September, Registration is now open with the early bird registration offer still available!
Details:
We would like to extend a very warm invitation to you to attend IPEM's annual Medical Physics and Engineering Conference in Bristol from the 23rd September to the 25th September 2019. This year we are focussing on 'The role of Science and Engineering in shaping the future of Healthcare'. We have a very exciting programme over the three days. Starting with our members day on the 23rd September we then have a full two days of scientific content.
Sessions include Collaborative Working, Future Workplace Development and Machine Learning. Alongside our proffered sessions, we have a number of invited speakers coming to give talks on topics such as collaborative working and Treatment Planning.
The Medical Physics and Engineering Conference is a very popular meeting which we hope will offer plenty of networking and educational opportunities amongst our profession. This is the annual scientific meeting for the Institute of Physics and Engineering in Medicine (IPEM) and will facilitate the ideal outlet for sharing and disseminating knowledge by bringing together physical science, engineering and clinical professionals working in academia, healthcare and industry.
For the event booking web link, please click here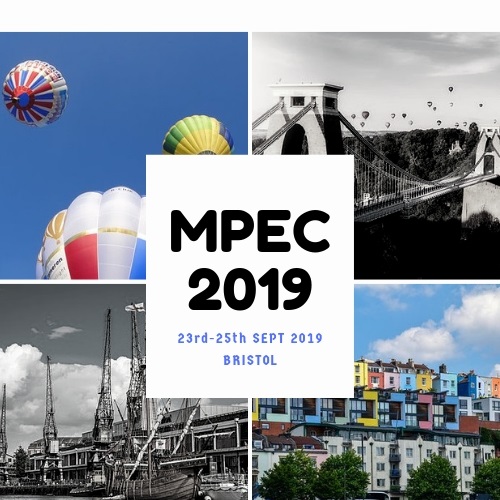 ---
June 2020
Euroson Congress 2020
Location: Bergen, Norway
Date: 11th - 13th June 2020
Registration : Opens January 2020
For further details please click here